Shop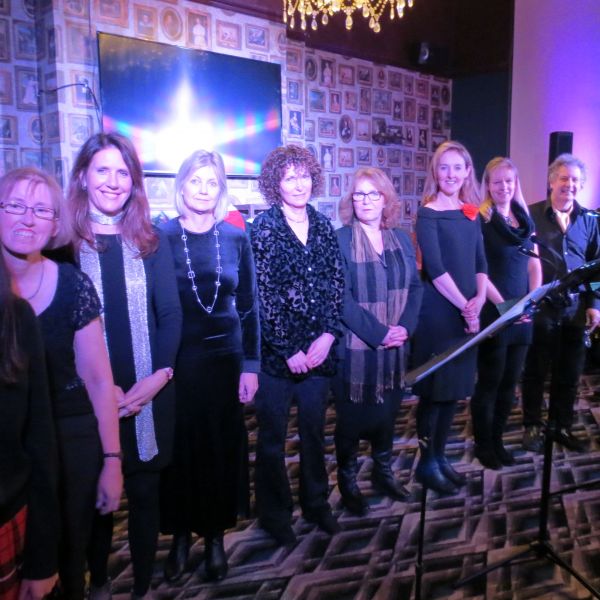 9 Week Singing Course plus Show Night, 21st January – 24th March  2020
Product Description
Course Fee £120 reduced until 31st October, then £130 after.  Limited places available. 
Tuesday nights at Katriona's Singers Studio near Wimbledon, SW20 0SS. Full address details provided on booking.
Time: 7:30pm – 8:45pm
OPEN TO ALL LEVELS
Details of the Singing Course
A superb chance to focus on your singing over nine weekly sessions in a fun, dynamic group. Build confidence & experience, learn group & solo vocal skills, plus there's a show night where you get the opportunity to perform in a public venue with a live accompanist – invite your friends and family too. Repertoire covered: Jazz, Pop, Gospel and Musical Theatre. Singers can do as much or as little solo singing as they wish on the course. Performing on the Show Night is optional and at the tutor's discretion.
Schedule of classes
Dates: Tuesday nights from 21st January – 24th March  2020 (Show night on 27th March, performing is optional and at the tutor's discretion)

Time: 7:30pm – 8:45pm

Show Night 27th March 2020

Schedule of classes

21, 28 January

4, 11, 25,  February (no class on 18th – half term)

3, 10, 17, 24  March

27 March – Show Night Venue / Time TBC
Course fee is non-refundable if you are unable to attend.
Testimonial
Do you want an amazing singing coach? Look no further than Katriona. I was a novice singer – and nervous: I need not have worried.  It was a real privilege to have Katriona as my guide: she teaches by example. If you are prepared to invest some effort, the returns are surprising and inspirational.  After one of my lessons, an experienced singer was due to have  vocal coaching i.e. Katriona coaches at all levels. She is a highly trained professional and will coach at the appropriate level. By the way, do go along and listen to one of her jazz Quintet shows: you will have a great evening. Or attend one of Katriona's singing workshops.  You will have fun.
From Mr A Brind
---