This not-to-be-missed show will include songs from the legendary multi-award winning Burt Bacharach. A unique songwriter who created some of the most iconic and memorable pieces of music from the 20th century, with over 100 hits in the charts including:  Walk On By, I Say A Little Prayer, What The World Needs Now, The Look of Love and Do You Know the Way to San Jose. Katriona will select some of her favourite Bacharach songs and present them in her superb Jazz and Latin style, accompanied by her world class musicians.
An established artist on the UK jazz scene, with five albums to her name, Katriona is equally at home on the intimate Bull's Head Jazz Club stage or performing internationally to an audience of thousands. Katriona has received countless plaudits for her polished live performances, having supported the legendary, 10 times Grammy Award winner George Benson on his world tour and The James Taylor Quartet, amongst others and is a regular at top London venues and festivals including Ronnie Scott's Jazz Club, 606 Jazz Club, the Bulls Head Jazz Club and the EFG London Jazz Festival.
Doors open 8:00pm
Show starts 8:30pm
Tickets: £14 (adv) or £16 (door)
---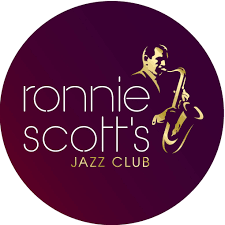 DATE TBC – : Katriona Taylor Sextet
Katriona Taylor Sextet at the world famous RONNIE SCOTT'S JAZZ CLUB. Katriona will be performing songs from her brand-new album Blind Passion.
Ronnie Scott's Jazz Club is one of the most famous and oldest Jazz Clubs in Europe. Opened in 1959 and since that time have featured most of the legendary and popular names in modern jazz and jazz fusion. Katriona joins the long list of fantastic Jazz artists who have played at this amazing venue
"Taylor has a seductive and rich voice and is a skilled and sensitive songwriter. She infuses her originals and favourite standards with honest emotion & sizzle. She has been likened to Diana Krall, Sade, Nora Jones, Eva Cassidy and Nancy Wilson."   USA Jazz Review
Times TBC