The Singing Class – I regularly run performance workshops for singers in "Katriona's Singers Studio" covering the Wimbledon, Kingston,  Raynes Park areas. It's for singers who want to develop their solo singing skills. Whether this is your first time performing to others, your first time singing on a microphone, or you've done it all many times before – whatever stage you are at on your solo singing journey, this workshop can offer something useful to you. Each performance workshop lasts 3 hours and places are limited to ensure student focus. Open to all – over 16 years old.
---
3 Hour Singing Performance Workshop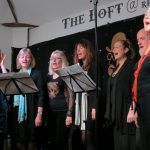 DATES 22nd May 2021. SOLD OUT
Times: 10am – 1pm
Fee £42
SOLD OUT
Singing Workshop
3 Hour Singing Performance Workshop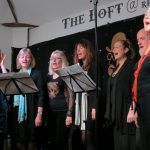 DATES 19th June 2021
Times: 10am – 1pm
Fee £42
Click here to buy
Singing Workshop
Find your solo voice. Perform two songs with an accompanist, receive guidance and develop confidence in your performance. The workshop will incorporate warm-up and breathing techniques, including looking at posture and how sound is created in the body. Awareness of how breath works is key to making a strong sound on stage.
You should bring the sheet music for two songs that you know well enough to perform in front of the group.
The workshop will be at my Studio in Wimbledon, f
ollowing Government guidelines regarding social distancing.
Classes, workshops and singing packages available