Katriona Taylor is an international singer/songwriter whose music is soulful and evocative, with strong melodies and tender lyrics. Katriona works with only the very best musicians, excelling in high quality entertainment that appeals to a wide range of audiences.
She performs jazz, latin and funk compositions as well as her own original songs. She creatively reworks the jazz standards and as an arranger, Katriona has a remarkable knack for making the old classics sound fresh, without losing the essence of the songs.
This singer's strength lies in her versatility. Her distinctive vocals allow her to sing different genres side by side and do them equal justice. Her clear, pure voice has the ability to transport you to another place with the gentlest of caresses.
Her confidence and talent have established Katriona's solid reputation on the UK and international jazz circuit as a singer/songwriter. A charismatic performer, she commands the stage bringing explosive energy to hot latin and jazz rhythms, with her smokey soulful sounds.
For more about where Katriona performs, go to Live Events.
Recorded albums
Katriona has produced five albums to date, recorded on DivaDoll records and distributed worldwide. Her latest album Blind Passion, arranged and produced by Katriona, features her own original songs plus pays tribute to blind artists such as Stevie Wonder, Jose Feliciano, Diane Schuur & Ray Charles – some of the finest musicians in the world who have inspired millions. Katriona felt it was time to honour these trailblazers. One of the tracks on the album (As you see me now) was kindly contributed by Jools Holland.
"So lovely to hear, thank you Katriona. Beautifully sung – I love it!"  Jools Holland
"Blind Passion is terrific, with the arrangements giving a super completeness"  Jeff Wayne – Composer of War Of The Worlds
"This album has such a special energy! It embodies everything I love about music at this time in my life"  Katriona Taylor
"As a singer, Taylor has a sultry, smoky voice that never sounds overly smooth or forcedly 'seductive' – she's a versatile vocalist who can pay tribute to Nina Simone and Diana Krall". Jon Clay – Jazzwise Magazine
Her previous album, Precious Time, reflects Katriona's love of blues, soul and Brazilian rhythms. Go to Music to sample and buy tracks.
"Her voice is sultry, soulful and well enunciated and as a writer she has a way with a melody. Her excellent musicians lay down a mean soul / jazz / funk groove that compliments Taylor's smouldering vocals superbly. This is the kind of stuff championed by Michael Parkinson"

Ian Mann, thejazzmann.com – The Precious Time
The Katriona Taylor Jazz and Latin Band
K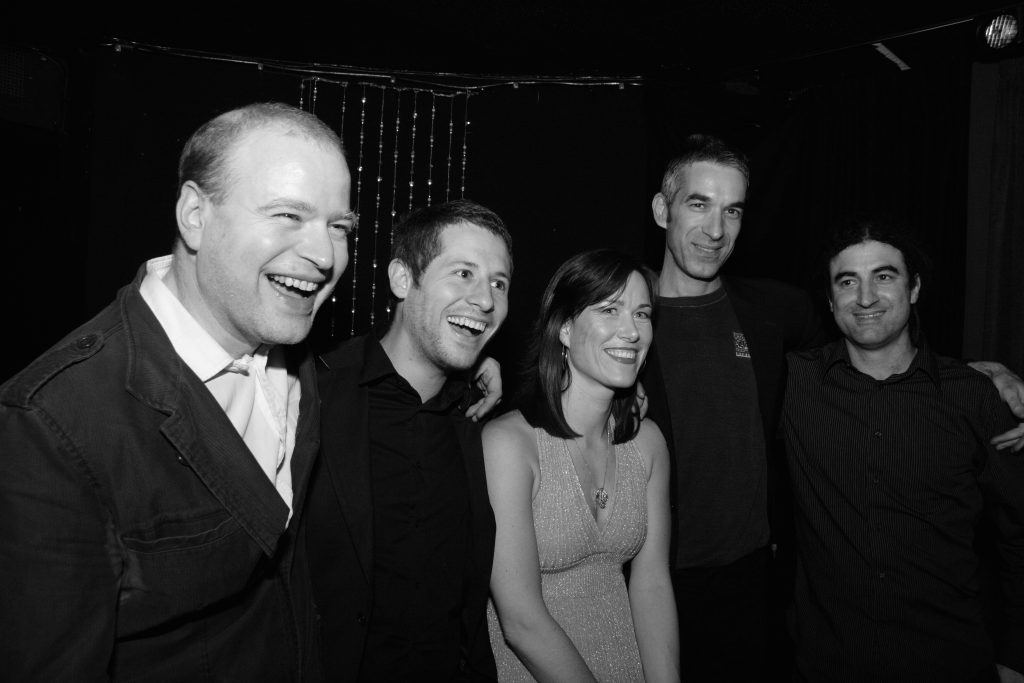 atriona is an accomplished band leader and works with a variety of talented musicians in her band. She recorded her second and third albums with The Neil Cowley Trio. Katriona regularly works with Latin pianist and aficionado John Crawford, and recorded her fourth album, Precious Time, with him. John also features on Katriona's latest album, Blind Passion, along with Vasilis Xenopoulos (tenor & soprano saxes, flute), Peter Hammond (piano, electric piano, Hammond organ), Dave Jones (bass), Chris Nickolls (drums), Dominic Ashworth (Spanish guitar) and Robin Banerjee (guitar), who has also worked extensively with Amy Winehouse.
Her band has also featured other great front liners, such as Jean Toussant, Tony Coe, Tony Kofi, Derek Nash, Mornington Lockett, Dave O'Higgins, Brandon Allen, Dave Lewis, Tim Whitehead, Martin Shaw and Graeme Flowers. Other collaborations include Pete Churchill, Johnny Dankworth, Allan Ganley, Davide Giovannini, Nic France, Martin France, Winston Clifford, Eric Ford, Simon Pearson, Alex Hutton, Simon Wallace, Pete Callard, Nigel Price, Dave Colton, Arnie Somogyi, Jez Brown, Simon Little, Jasper Hoiby, Paul Michael, Nick Pugh, Davide Mantovani, Satin Singh, Chris Fletcher, Lianne Carrol, Ian Shaw, Guillermo Rosenthuler, Sarah-Jane Morris and many more.