Voiceover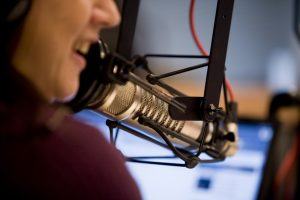 Katriona is a voiceover artist based in London, who has a Masters qualification from The Royal Central School of Speech and Drama. From her broadcast quality studio Katriona can provide high quality recordings and offer professional audio editing and mixing facilities, with master files supplied in any standard professional format required to anywhere in the world.
As a trained jazz singer, Katriona has a unique understanding of pitch and timing and can deliver a range of accents and characters.
She has voiced numerous commercials and documentaries both in the UK and abroad.
Katriona can represent your company or product in a voiceover.
Click here for an example of Katriona's corporate voiceover work.
Radio Presenter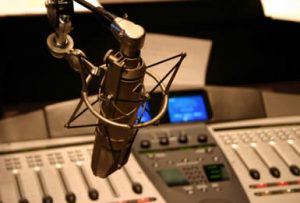 Katriona is also an experienced radio presenter, who has hosted radio shows such UK Jazz Radio, broadcasting to millions of listeners.
A skilled interviewer, Katriona has a warm and friendly style which puts her talented guests at ease. To hear a sample of Katriona interviewing world class jazz singer Claire Martin please click here.
Katriona has been invited to compere at various events including festivals, private parties and corporate functions. Her clear and appealing speaking voice adds a touch of class to any presentation. A confident and capable speaker, whether presenting to a small audience or to a crowd of thousands.
Please get in touch to discuss any project or requirement you may have, whether it is a voiceover for a corporate video, radio presenting for a show or compering an event – Contact Katriona