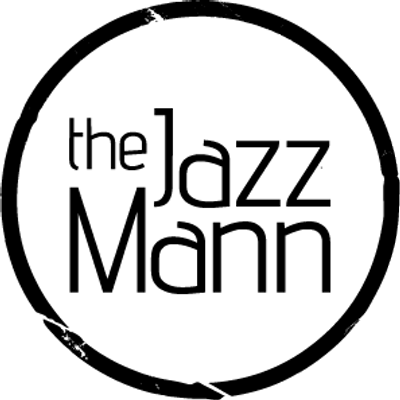 by 
Ian Mann
2021
/ 
ALBUM
She continues to explore the area where jazz,
pop and soul meet with considerable success
and her confident vocals are well supported by
an excellent band.
Katriona Taylor
"Blind Passion"
(DivaDoll Records KT005CD)
Katriona Taylor – vocals, Vasilis Xenopoulos—tenor & soprano saxes, flute
Robin Banerjee – guitar
Dominic Ashworth – Spanish guitar
John Crawford – piano, percussion
Peter Hammond – piano, electric piano, organ
Dave Jones – bass
Chris Nickolls – drums
It's been twelve long years since vocalist and songwriter Katriona Taylor's last album "Precious Time", a blend of jazz soul and funk recorded with a very classy band featuring John Crawford (keyboards), Davide Mantovani (bass), Guillermo Hill (guitar) and Chris Nickolls (drums).  "Precious Time" represented Taylor's third album release and followed  her début album "You Are My Melody" (2005), which saw her backed by the members of the Neil Cowley Trio, and the concert recording "One Night Live" (2006). Prior to these recordings she had released the now deleted EP "Olliewood" in 2003.
Katriona is the daughter of Roger Taylor, the former UK number one tennis player and Davis cup captain, who was himself a jazz enthusiast. She abandoned a legal career as a London solicitor to concentrate on her musical career, highlights of which include support slots for guitarist / vocalist George Benson and for The James Taylor Quartet.
Taylor's liner notes for "Blind Passion" offer an insight into the long delay since her last recording. In addition to taking time out to give birth to two children she has also survived two bouts of breast cancer.
She also explains that she has been visually impaired / registered blind since childhood (she suffers from the rare condition Stargardt's Disease) and has drawn inspiration from blind musical artists such as Stevie Wonder, Ray Charles, Jose Feliciano and Diane Schuur.
"Blind Passion" is therefore a semi-conceptual affair that pays tribute to some of these artists in a programme that mixes Taylor's original songs with a selection of cover versions, with the songs of Stevie Wonder particularly well represented. The album features a variety of musical styles, including jazz, soul and Latin and appears on Taylor's own DivaDoll record label.
Her band sees Crawford and Nickolls retained from the previous album and includes a number of other musicians, among them saxophonist Vasilis Xenopoulos and bassist Dave Jones, whose names will be well known to British jazz audiences. Keyboard player Peter Hammond, who also serves in an engineering capacity, is a particularly significant contributor.
"Blind Passion" was planned, recorded and produced during the Covid lockdown and Taylor has also been a prolific livestream performer during this period.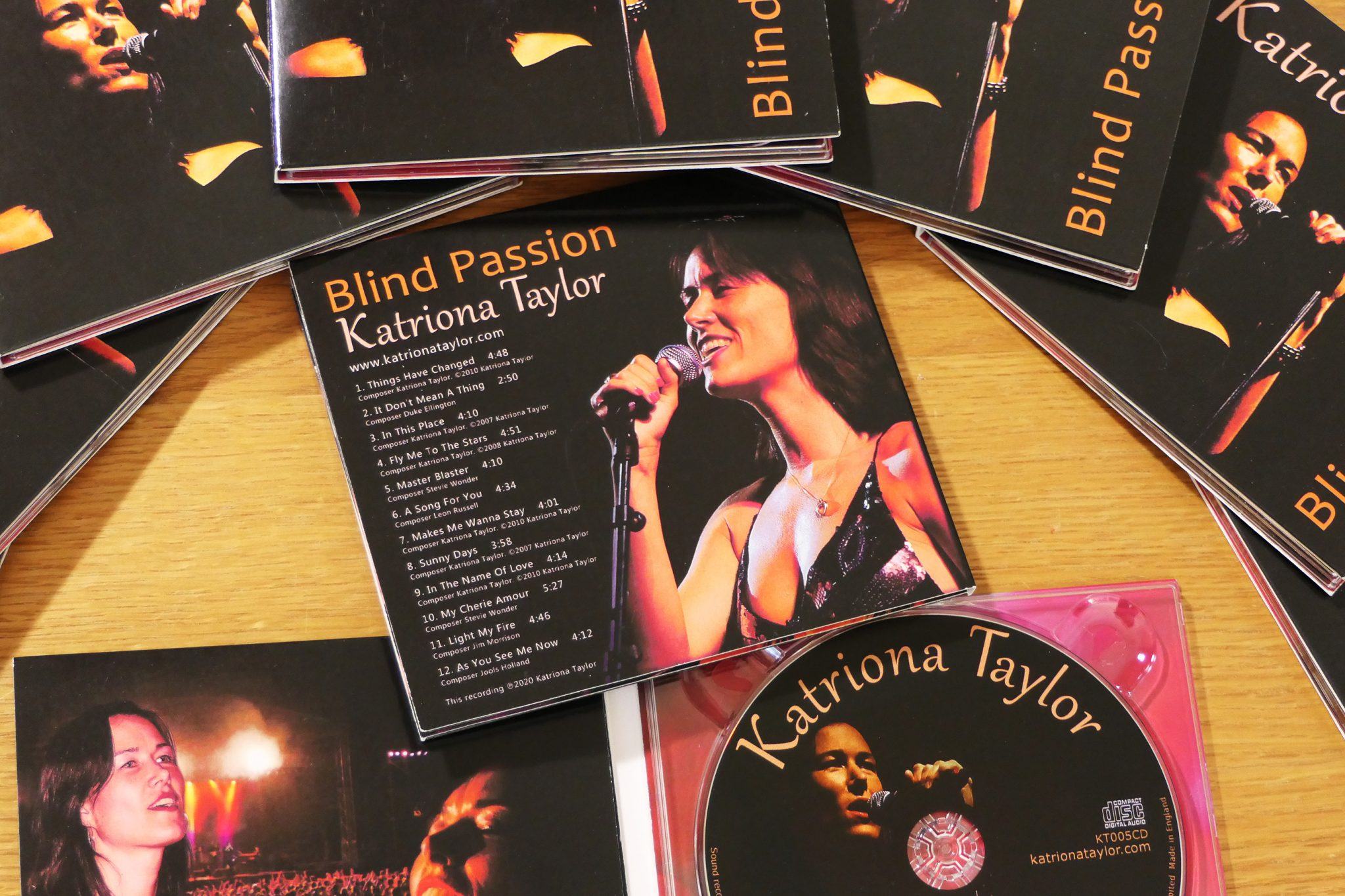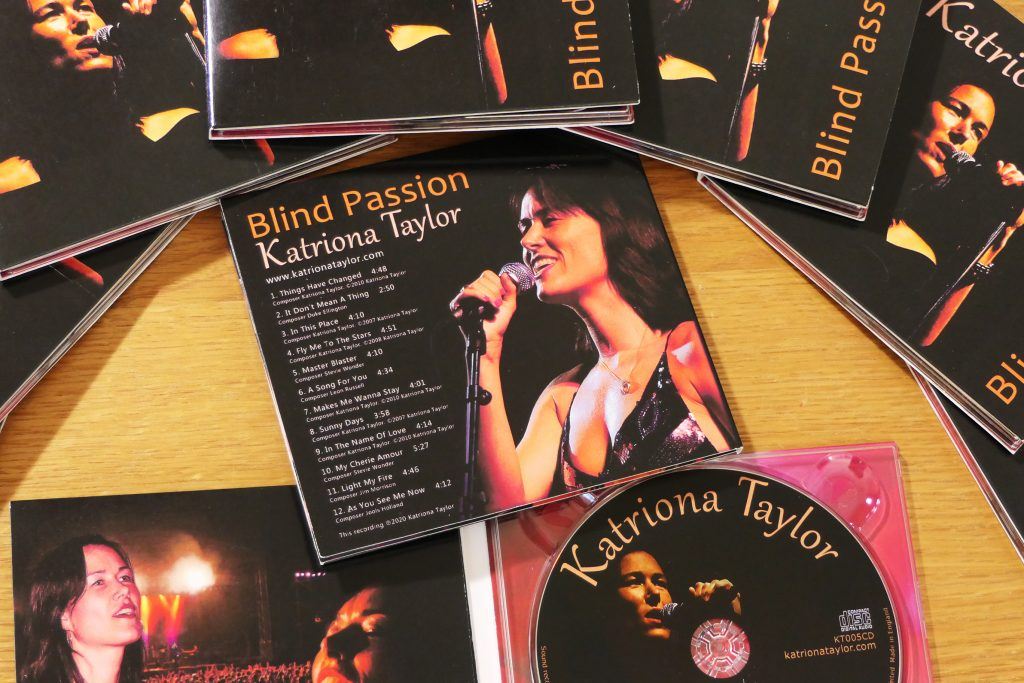 The album commences with Taylor's own "Things Have Changed", a soulful offering with Taylor's gospel tinged vocals initially accompanied by acoustic piano, bass and drums. Taylor also deploys overdubs to create her own backing vocals. Instrumentally the honours go to a liquidly melodic electric bass solo from Jones while Hammond is added on Hammond and Xenopoulos pitches in on incisive soprano sax.
Nickolls' drums usher in a suitably swinging arrangement of Duke Ellington's "It Don't Mean A Thing", with Xenopoulos now featuring strongly on tenor sax in a series of exchanges with Taylor's scat vocals. Nickolls continues to make his presence felt with a brief but energetic drum feature. The decision to include this song in the programme was inspired by Diane Schuur's Latin version of the tune.
Taylor's ballad "In This Place" features the mellow sounds of Spanish guitar and flute alongside a lyrical acoustic piano solo and Taylor's warm vocals, the presumably autobiographical lyrics describing some kind of holiday idyll. The singer's love of Brazilian music is also reflected in this song.
"Fly Me To The Stars" is another Taylor original and finds the music taking more of a soulful and funky turn. At the time of the release of "Precious Time" Taylor cited Randy Crawford as a major source of inspiration and something of that influence can be discerned here, in an arrangement that includes acoustic and electric keyboard sounds and a fine tenor saxophone solo from Xenopoulos.
The first of two Stevie Wonder compositions is "Master Blaster" which features a celebratory, jazz influenced arrangement with Taylor's well enunciated English vocals putting a new slant on the lyrics. Taylor provides her own backing vocals and Xenopoulos again cuts loose on tenor, with Nickolls also featuring strongly towards the close.
Taylor's version of "A Song For You" was inspired by Ray Charles' cover of Leon Russell's composition. Initially it is presented in a pared down format featuring only Taylor's voice and the acoustic piano of John Crawford, with flute, bass and brushed drums subsequently added. The relative sparsity of the arrangement serves to highlight the quality of Taylor's vocals, emotive but not overpowering, as she delivers the lyric with great assurance and maturity.
"Makes Me Wanna Stay" is another Taylor original, a buoyant pop soul crossover featuring the composer singing of her love for her partner in an arrangement that includes a suitably warm toned r'n'b style tenor solo from Xenopoulos.
Taylor's "Sunny Days" is another song that reflects her love of Brazilian music, a suitably breezy offering featuring the sounds of Latin rhythms, frothy flute, and a nimbly picked Spanish guitar solo from Dominic Ashworth. Lyrically the song explores the same kind of territory as its predecessor, everything is upbeat and optimistic.
"In The Name Of Love" completes a trilogy of original songs, but this time the mood is darker and bluesier, more obviously coming from 'torch song' territory. After the joy comes the pain and this is a more mature sounding song with a lyric to match. Taylor's singing is emotive and convincing and she is complemented by an excellent band performance with Xenopoulos again making an outstanding contribution.
Stevie Wonder's "My Cherie Amour" is given a slowed down arrangement infused with jazz and Latin elements. Taylor's conversational vocal is teamed with a lyrical acoustic piano solo and a second excursion from Jones on liquid electric bass.
Another familiar item in the shape of The Doors' "Light My Fire", with Taylor's rendition inspired by the version by Jose Feliciano. This boasts another slowed down arrangement, with Taylor's sultry vocals accompanied by the slinky sounds of "Riders On The Storm" style electric piano and Xenopoulos' seductive soprano sax.
Feliciano was also the inspiration for the closing piece, an arrangement of "As You See Me Now", a song written by Jools Holland. Holland's album of the same name featured Feliciano's singing on the title track, providing the motivation for its inclusion here. It's an unexpectedly mature song, delivered by Taylor with considerable gravitas in a gospel and blues fused arrangement with Hammond featuring on acoustic piano and Xenopoulos on soulful tenor sax. Taylor's interpretation wins the approval of Holland, whose endorsement appears as part of the album packaging.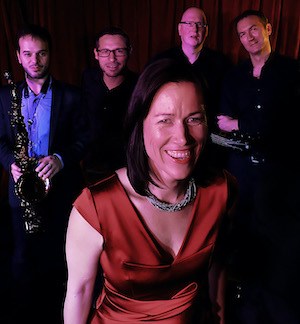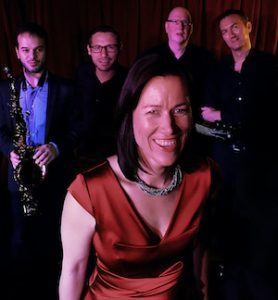 Like the earlier "Precious Time" Taylor's long awaited new offering is a classy piece of work.
She continues to explore the area where jazz, pop and soul meet with considerable success and her confident vocals are well supported by an excellent band, with Xenopoulos, who delivers a whole series of succinct but tasty solos, representing a major source of delight for jazz listeners.
Some of the covers are over familiar ("It Don't Mean A Thing", My Cherie Amour" and "Light My Fire" in particular) but Taylor does them justice with some interesting arrangements. The less well known "A Song For You" and "As You See Me Now" represent the pick of the outside material with Taylor and her musicians providing convincingly mature interpretations.
There are also some impressive original songs, even though most of them were written a decade or more ago. Lyrically most are concerned with matters of the heart and don't have anything particularly original to say, but the tunes and arrangements are attractive enough. As on the previous album the most convincing originals are the moodier, darker edged items such as the excellent "In The Name Of Love".
Taylor remains a little too mainstream for my personal tastes but I still found much to enjoy here and there's no denying that she's a confident, versatile and sophisticated vocalist & songwriter. "Blind Passion" has been well received by commentators such as London Jazz News and Jazzwise Magazine and is an album capable of reaching out to a wide audience.