Vocalist Katriona Taylor will have a new album out, Blind Passion, celebrating the music of blind artists, and including songs by Stevie Wonder, Ray Charles, Diane Schuur and José Feliciano. The singer, who has been visually impaired all her life, told the story of the album, and of the two livestreamed shows she is about to perform, to Martin Chilton: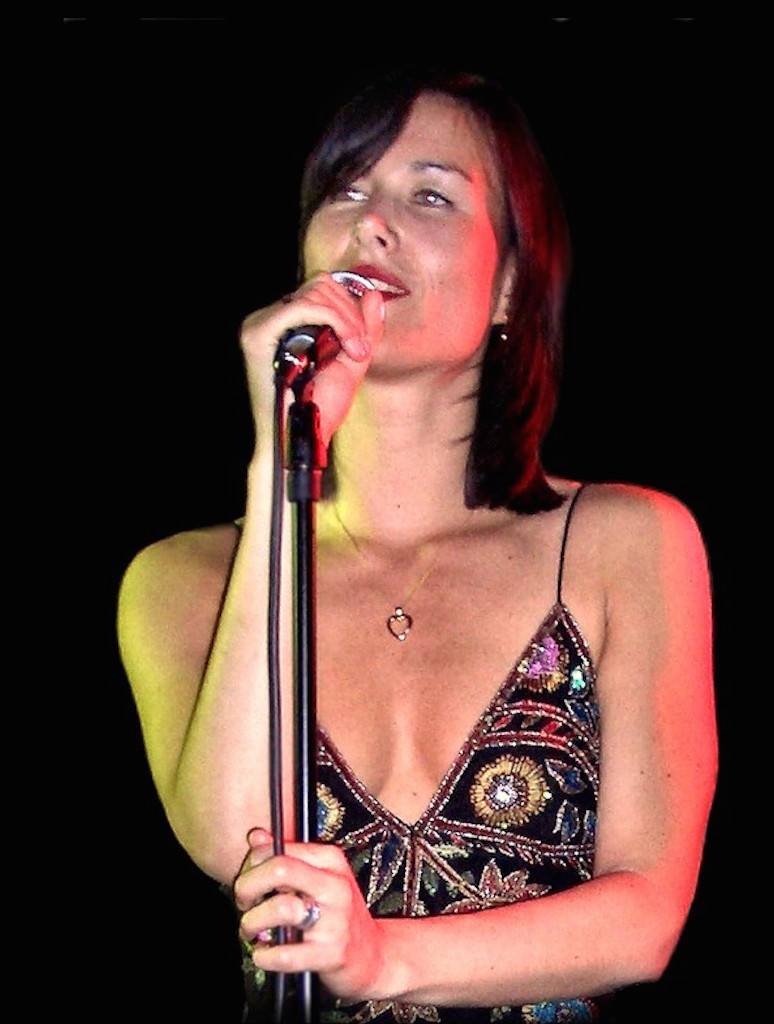 "Music is a way of freeing your soul and maybe that's what drew me to it, but it's a calling and I think I had always been secretly fighting to be very musical in my life," says Katriona Taylor, who practised as a lawyer before turning to a career as a singer.
Taylor's impressive new album Blind Passion celebrates the music of blind artists – the Londoner has been visually impaired all her life – including the songs of Stevie Wonder, Ray Charles, Diane Schuur and José Feliciano. The album was put together in challenging circumstances (recording was delayed from June until August because of lockdown) and blends jazz, Latin and soul styles. "The concept came to me quite late in the day in an inspirational moment."
The singer is the daughter of former tennis player Roger Taylor – a player who reached three Wimbledon semi-finals, beating rising star Bjorn Borg along the way in 1973 – and she spent a lot of time as a child playing with tennis balls. Her father would sometimes go to jazz concerts when he was travelling the world for tournaments. The family lived for a time in Portugal. "My mum spoke fluent Portuguese and I have always loved Brazilian music," Taylor says. "I am a massive fan of Astrud Gilberto. I absolutely love The Girl from Ipanema, which I sing in Brazilian Portuguese, because it's one of those songs that you can breathe a lot of life into."
Taylor describes herself as a performer who "crosses styles", something evident in the enjoyable range of songs on Blind Passion, which includes a version of Light My Fire. "I chose it because of the link with Feliciano, who had a hit with it, and I wanted to tie it to theme of the album. I am also familiar with the Minnie Riperton version, and that is one I listen to more," she explains.
Feliciano collaborated on an album with Jools Holland in 2017 and the Puerto Rican sang the title track As You See Me Now, which was written by Holland. Taylor delivers a fine, bluesy version that features Peter Hammond on piano. John Crawford is the keyboard player on A Song for You, which is a tribute to Ray Charles and his version of Leon Russell's song. "Ray Charles is a genius and there were lots of his numbers that I could have drawn on, but I just felt that that was the one for me," says Taylor.
"I really like arranging other people's songs and kind of making them my own," said Taylor, who took Diane Schuur's Latin version of It Don't Mean a Thing "and just changed it a little to give it something of my own". One of her most innovative interpretations is of Stevie Wonder's Master Blaster. "I was trying really hard to get away from the original, which is a version so many people know. I was thinking, 'Gosh, how am I going to do this?' but it all came together at the last minute."
Taylor says she "really loves words" and this, her fifth album, shows off her skills as a lyricist with six of her own compositions: Sunny Days, In This Place, Makes Me Wanna Stay, Things Have Changed, In the Name of Love and Fly Me to the Stars, the last of which showcases the saxophone playing of Vasilis Xenopoulos, who also plays flute on the album. The rest of the band is made up of Robin Banerjee (main guitarist for Amy Winehouse on her recordings and concerts) and Dominic Ashworth on guitars, Dave Jones on bass and Chris Nickolls on drums.
As an experienced performer – she has opened shows for George Benson, a man she describes as "an exceptional guy with an outstanding career, who it was a pleasure to work with" – Taylor is facing up to the tricky demands of making music during a global pandemic. She's turned to live-streaming with her band which is proving very successful.
"Because of the circumstances, we decided to move with the times and try to set up a new model. Hopefully we will build on the first show, which went well and got nice comments. It was very different without an audience clapping, but we were all back in our element playing together in the same room. I'm lucky enough to have converted our summer house into a recording studio– and I've got very nice neighbours. It's amazing how resourceful you have to be as a musician, because we also have to master the technology side of the sound gear and lighting to put on a show. The great thing is that we are basically a venue."
Life has thrown Taylor more than her share of curveballs, including twice being diagnosed with breast cancer. "I have had a lot of illness in my life, which has been really challenging and zaps your energy," says Taylor. "It came at a time of having two children, which was a big shock in my life. But they are wonderful and have actually inspired some fresh songwriting." At the same time she cut Blind Passion, Taylor recorded 10 other originals which will become another album in 2022.
Happily, her health signs are positive and she has been able to focus again on music, something especially vital in this difficult year. "Music has always allowed me to express myself and been a voice for me," she says. "It is really a way of escaping, and the place where you can experience pure joy and the better things in life."