November 2020 Album release & online Live Show
October 21, 2020 1:26 am Published by Katriona Taylor
My new album – Blind Passion – is almost ready for release! Official release date Saturday 7th November. See info below.
Also see the trailer for the album here
Saturday 7th November – UK Vocalist Katriona Taylor and her Band
BLIND PASSION – LIVE ALBUM LAUNCH STREAMED ONLINE
8.30 – 9.30pm via Youtube (live link to follow)
Join Katriona Taylor and her band for her premiere Live Streamed Performance direct from her Wimbledon Studio, launching her 5th album, Blind Passion
The show will be streamed live for FREE purely for your enjoyment.
SUPPORT LIVE MUSIC
Saturday 14th NOVEMBER 2020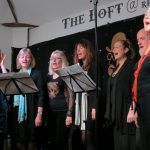 ONLINE
Times: 2 – 5pm
Fee £38
Singing Performance Workshop
Saturday 12th DECEMBER 2020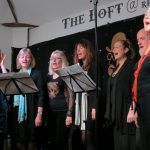 ONLINE
Times: 2 – 5pm
Fee £38
Singing Performance Workshop
Find your solo voice. Perform two songs with an accompanist, receive guidance and develop confidence in your performance. The workshop will incorporate warm-up and breathing techniques, including looking at posture and how sound is created in the body. Awareness of how breath works is key to making a strong sound on stage.
You will have an opportunity to perform a further two songs of your choice solo. You should bring two songs that you know well enough to perform in front of the group.
The workshop will be at my outdoor Studio in Wimbledon.  
Following Government guidelines regarding social distancing.